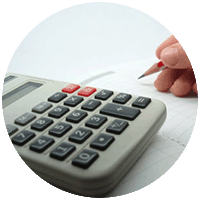 Rate & Pricing
J-Link aim to deliver positive moving experience to each customer. Our service include:
Auto Mobile shipping within Canada/Oversea
International Moving
China--U.S.--Canada long distance moving, shipping and international trading
LTL/FL door to door moving
Professional&Customized packing
Container loading & unloading
Shipping/Moving by truck/inter-modal
Rate is calculated by cubic meter
Truck leave every week
Free packing & packing materials
At least 7 days free storage
Shipping/Moving by vessel/sea
Rate calculated by cubic meter
China (China Mainland, Taiwan, Hongkong, Macao)--Canada, U.S.
Door to door service, custom clearance
No hidden fee
Shipping/Moving by Air
Rate is calculated by gross weight, $4.5/KG++
Non stop between Vancouver and Shang Hao/Bei Jing/Guang Zhou/Hong Kong
We can do same day delivery or transfer
We are authorized air cargo shipping company. J-Link will be your great choice for air cargo shipping
Please call our sales representatives for more detail.
Publish Date:2014-02-14