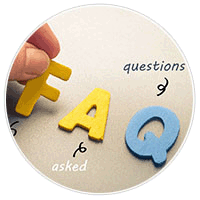 Moving Tips
Moving is always frustrating for most families. It is there any tips that will be helpful? Following are some tips collected by an international moving company.
1. Pack and categorize all your small items
You have to categorize and pack your small items such as books, kitchen supplies, decorations before pick up date. No matter you decided to move yourself or hire a moving company, it is important to finish packing the small items buy boxes or moving containers. Below are some common packing materials. Packing Box, Plastic Box, Tape, Moving Label
2. Packing your personal items in proper order
It is a good idea that create a packing plan which shows your packing order. We suggest customers to put the common stuff at the top of each for easy and quick access once you will need it.
Moving tools, such as hammer, tape, knife...
Documents, such as ID, driver license, lease contract...
Bedding, towel, cosmetics
Cable
Knife
First Aid
3. Pack each item properly
Label each box, for the box with fragile items, make with "fragile" label
Pack clothes, bedding with plastic bag or shrink wrap to prevent water and dust
Pack fragile items, such as glasses, frames, plates with bubble wrap before putting into boxes
4. Packing of fragile items
Plates: pack each plate with newspaper. Put every 2-3 plate as a set and pack with bubble wrap. Place plates as stand in the box.
Knife: pack by cardboard and leave the handle for easy recognize.
Vase & Wine: pack with original box if applicable. Otherwise, pack with customized box.
5. Label each item
Label each items by room and name can save your time for unpacking and set up.
6. Control the weight of each box
Never put all heavy items in one box. Different boxes has different maximum weight.
7. Other Tips
Some restrictive items are not allowed when moving.
pets and alive animals
High value items, such as currency, gems, bankcard
Fresh food requires temperature control (ask shipping experts before shipping)
Publish Date:2018-05-08